Gray 2020 Tesla Model Y in Full STEALTH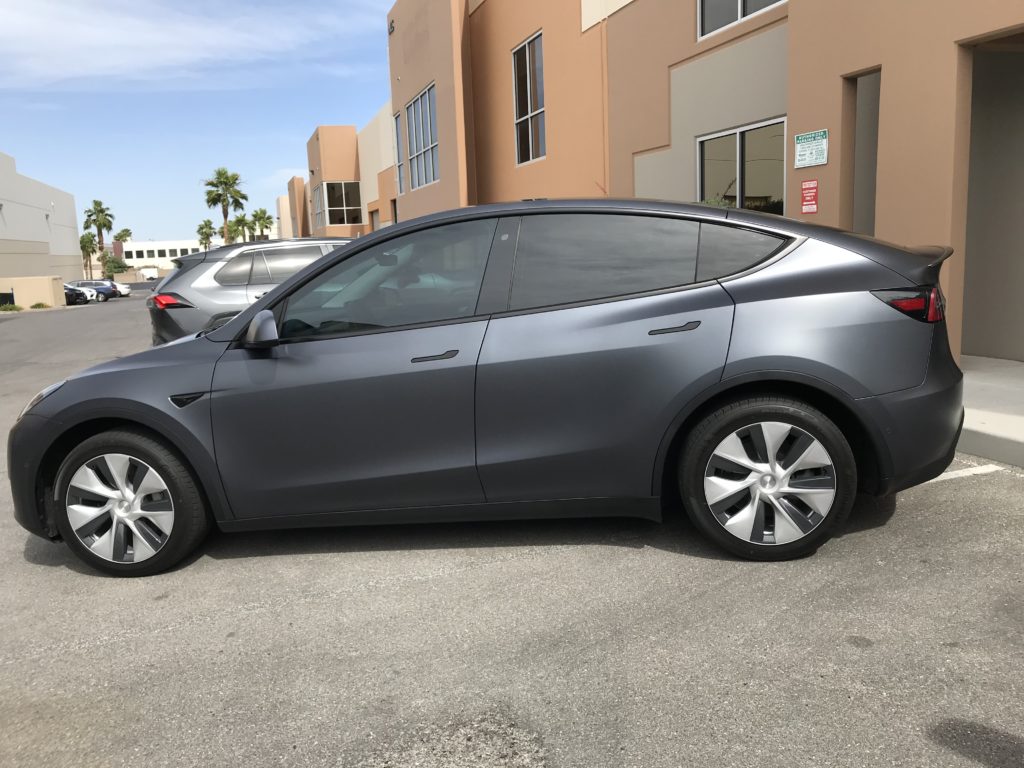 We have recently had many Tesla owners requesting paint protection film for their new vehicles. Model 3 and X mostly, but today we want to showcase the Model Y.
Car and Driver Magazine writes, "The newest ambitious project from Tesla is the all-electric Model Y compact crossover. Tesla founder and CEO Elon Musk touted a driving range of up to 300 miles and a zero-to-60-mph time of as low as 3.5 seconds when he unveiled the Model Y during a livestreamed event in March 2019. The 2020 Tesla Model Y looks very similar to the compact Model 3 sedan, but can be outfitted with a third row of seats for a total seating capacity of seven."
We started out with our top of the line, XPEL PRIME XR window tint. This film has a multi-layer, nano-ceramic technology and provides superior heat rejection, blocking up to 98% of the infrared heat. Also, the Skin Cancer Foundation recommends this product as an effective UV protectant.
Next, and what we feel really makes the visual impact, we applied XPEL STEALTH paint protection film. Over the gray paint, it adds a smooth, statin finish that is subtle and unique.
This paint protection film has the same qualities as XPEL ULTIMATE PLUS, to prevent against rock chips, scratches and road debris, and comes with a 10-year warranty.
Do you have questions about paint protection film, ceramic coating or window tint? See our services pages for more details or let us know how we can help. You can contact us online or ask for Richard Phelps if you come by our location in South Las Vegas, near the airport.